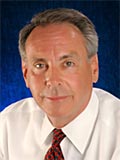 Dennis Stolkey has always been a climber. In fact, long before he ever signed up with EDS, he started his career as one of those guys who climb telephone polls. He sure has come a long way. Over the past 22 years, Stolkey has made an impressive ascent through EDS's ranks, and now manages its U.S. government sector "" a practice worth $3 billion, no less. So, what accounts for his staying power? In the following Q&A, Stolkey shares a few tricks of the trade, discusses the future of EDS in the midst of the upcoming U.S. Presidential election, and dishes on whether Washington, D.C. can ever really beat his home state of Texas for a weekend of fun and relaxation.
Briefly tell us about your background.
Dennis Stolkey: I've been with EDS 22 years and have served in a wide range of leadership roles. I ran EDS accounts like Continental Airlines, General Motors – North America, Bank of America, and Bell South. I've also run large divisions of the company, what we call strategic business units, in various sectors such as travel and transportation, the Southeast Region, infrastructure, communication and now government. Today I manage EDS' U.S. government sector which includes all our federal and non-healthcare state and local government accounts. Before coming to EDS, I spent 20 years with AT&T and Michigan Bell.
What size is your practice?
Dennis Stolkey: Our U.S. government and public sector business is worth over $3 billion.
What are your top priorities for 2008?
Dennis Stolkey: We've found that our government clients are extremely satisfied with EDS as a provider of IT services, but more and more they want our help in areas such as professional services and consulting. So I will be applying more focus in those areas. I also see opportunities to best serve our clients and grow our business by partnering more strategically. I think some people around the beltway think we're hard to partner with. But we're really not. My style is pretty straightforward, very honest. I like to put the cards on the table with potential partners, so we can work through any issues and decide whether or not to do business together. I think that when you do business with other companies you have to delineate clearly what each partner is responsible for. And I don't think that is always done well in the government sector. If you don't have things clear up front, it usually results in challenges downstream.
What advice would you give the CEO of a small company that would like to partner with EDS?
Dennis Stolkey: I'd say we very much want to work with you. You are important to us, and we have a long and successful track record of working with small businesses to help our clients meet their objectives. EDS received some prestigious awards in 2007 from the Defense Department and the Department of Veterans Affairs for our support of small business, so we're very open to those types of relationships. I'm looking for companies that have good financials, a lot of integrity in the marketplace, and have demonstrated that they can deliver successfully.
What is your biggest challenge this year?
Dennis Stolkey: As you know, government agencies are being asked to do more with less funding, and we have to find new ways to help them leverage IT to help them become more efficient, effective and to save money, whether through applications modernization, service-oriented architectures or other solutions. Also, we are going to have a change in the White House coming up in 2009. That change is going to be a Republican or a Democrat, but no matter which party wins it is going to be a major change. Consequently, a lot of the customers we support are going to change, and so will government spending trends. We are preparing for the change by developing a strategy for a Democratic Administration and another strategy for a Republicans Administration. Depending on which party is elected, we would expect to see different government priorities and spending trends.
What is your view of the M&A in the government contracting space?
Dennis Stolkey: Well, you know we just recently acquired Saber Corp., which will help EDS increase its footprint in some areas of state and local government we really haven't been in before. That's a really positive thing for us. We view acquisitions as a means of executing our strategy, so future acquisitions would focus more in areas that will close gaps in our strategy or accelerate growth with our existing capabilities and clients.
What are some of the hot trends that you tracking in the government space that will impact your business unit?
Dennis Stolkey: Obviously it's very important to our clients to protect their systems and networks and to ensure the integrity of their data. We are helping them address those challenges in projects such as NMCI, and we see the demand for those solutions and services growing. Also, the move towards shared services is continuing. For example, we hold the contract with GSA for HSPD-12 identity management shared managed services, and we see an increasing need for that because it is a state and local issue as well as a federal issue.
We also see a continued need in government for applications modernization. EDS does extensive applications modernization for federal agencies such as the VA and the Centers for Medicare & Medicaid Services. And we just won a contract to modernize systems at the California Department of Motor Vehicles. We see a growing requirement for those types of activities.
How would you describe your leadership style?
Dennis Stolkey: Frank and open. I communicate very well and run an inclusive rather than an exclusive shop. And I am driving to deliver outstanding service to our clients and achieve our commitments to the corporation.
Has anything surprised you in the last couple of months since you've been here?
Dennis Stolkey: How many acronyms there are. This is my first time in government, and there is a different language here. Also, government contracting is a lot different than commercial contracting, with very different rules.
What do you want your legacy to be in 20 years?
Dennis Stolkey: That I made a difference for the shareholders and the employees of EDS during my 20 some years.
How do you like living in DC, do you like the area, what do you think so far?
Dennis Stolkey: In Texas where I came from, we have trees that are 30 to 40 feet tall. And here in DC, you have trees that are 80 to100 feet tall. It makes the Texas trees look like just mere bushes. I had an office on the 4th floor of the EDS headquarters building in Plano, Texas, and I could see out 25 miles. And from my office in Herndon, I'm looking at trees, and I'm on the 6th floor. I look forward to being here and so does my wife, because on weekends we like to go out and just do things. Go here, go there, go shop, go to a small town, go to the Smithsonian. I think I could have 300 weekends here without being bored. It is a great place to live, but could be a bit warmer.
What is something most people don't know about you?
Dennis Stolkey: There are two things. One is that I started my work experience as a guy that climbed telephone poles. And the second thing is that I'm dyslexic.
Can you elaborate on how you overcame your dyslexia?
Dennis Stolkey: One never really overcomes it, but you do compensate for it by doing things differently. Verbal communication is an effective way for me to learn and remember. I appreciate short and concise emails. I always prefer to discuss issues/solutions person to person so I can verbally question and understand. Office art needs to be simple and non-complex; busy art is difficult for most dyslexics to view. When going to the movies, I close eyes every 5 minutes and take aspirins before going to avoid headaches from fast screen movement.
Tell us some thing EDS does to be involved in the community.
Dennis Stolkey: We are one of the founding sponsors of Hoop Dreams, an organization that has sent over 800 students to college over the past 12 years. When first arriving in Virginia, I had lunch with Susie Kay, the founder of Hoop Dreams. I was very impressed with Susie and pledged to continue the support that many of my predecessors in this job provided. Marilyn Crouther, my CFO, spoke to mentors and mentees of Hoop Dreams recently. She did an outstanding job discussing her business success to help inspire the students. I look forward to a deeper relationship as I go forward this year.
We're also becoming involved with the Wounded Warrior Project, which is a wonderful group that provides assistance to severely injured service men and women. They provide assistance to injured veterans from the moment they enter into long term hospitalization on through their transition back into civilian life and then for the rest of their lives. It's gratifying to be associated with an organization like that.
EDS is also very involved with the Wolf Trap Foundation, and I was pleased to be elected to their board in February. We recognize and support the role Wolf Trap plays in promoting culture and the arts in the community.