DoD is expected to announce the long-expected plan to establish a Cyber Command on Monday, according to federalnewsradio.com.
Deputy Secretary of Defense William Lynn will speak at the Center for Strategic and International Studies on June 15, and, according to Jim Lewis, the director of the center's Technology and Public Policy Program, he will announce the plan to create a Cyber Command.
DoD has been considering a supra-departmental Cyber Command over a year, and the services have been setting up their own dedicated offices to cybersecurity, like the Air Force's AFCYBER, or the new Army Cyber Command under Brig. Gen. Steven Smith, established earlier this year.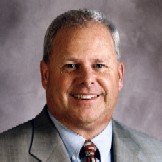 Last month, Lt. Gen. Keith Alexander testified before the House of Representatives that Cyber Command was a done deal. Alexander, the director of the NSA, is rumored to be a leading candidate for the head of the new command, which would be a sub-unified organization under U.S. Strategic Command. Alexander also told lawmakers that the Defense Information Systems Agency would be part of the new command.
Also, Alexander said the Office of the Director for National Intelligence's relation with military Cyber Command would be strengthened view cyber threats, vulnerabilities and attacks in real-time.
Some sources say DoD was waiting to announce the new command until after the White House released its cybersecurity review May 31. The review did not address DoD's role or the new command in much detail.