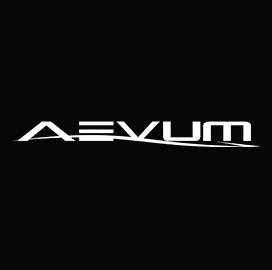 Alabama-based space startup Aevum has secured a $4.9M contract from the U.S. Air Force to send experimental satellites to low-Earth orbit, SpaceNews reported Monday.
The service branch's Space and Missile Systems Center initially awarded in August a $3.4M contract to Tucson, Ariz.-based space technology firm Vector Launch for the Agile Small Launch Operational Normalizer-45 mission, but the latter relinquished the contract due to financial difficulties.
The Air Force said it used a simplified procurement measure through a Federal Acquisition Regulation to speed up the process and re-award the ASLON-45 launch contract to Aevum, which will carry out all launch and payload integration operations and provide the required dispensers.
ASLON-45 is scheduled to launch from Cecil Air and Space Port in Jacksonville, Fla., in the third quarter of 2021. The mission will support the Department of Defense's Space Test Program and other agencies.