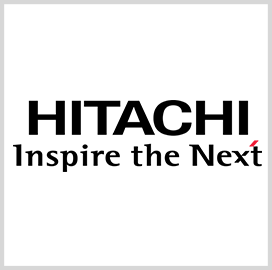 Hitachi has announced plans to combine Hitachi Vantara with its consulting business to expand its Lumada-based platforms and digital capabilities for its partners and clients worldwide.
The combined entity will run under the Hitachi Vantara brand starting January 2020 and will focus on the development and delivery of governance and cloud-based offerings, data infrastructure, digital platforms and managed and professional services, Hitachi Vantara said Tuesday.
Toshiaki Tokunaga, chairman of the board of Hitachi Global Digital Holdings, will become CEO and board chairman of Hitachi Vantara.
"The combined entity, in collaboration with Hitachi"™s Global Social Innovation Business, will map to Hitachi"™s 2021 Mid-term Management Plan, which outlines the expansion of its digital business, global market share growth, and the delivery of social, environmental and economic value for customers and partners," Tokunaga said.
Hitachi Vantara CEO Brian Householder and Hicham Abdessamad, president and CEO of Hitachi Consulting, will stay with the company in senior leadership roles.