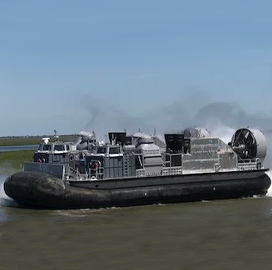 Decisive Analytics has secured a potential five-year, $36.6 million task order to help the U.S. Army design, develop, test and integrate technologies at Reagan Test Site in the Marshall Islands. The company said Wednesday that it will also support data analysis and mission planning under the contract, which holds a two-year base period and three option years.
Engineering firm nou Systems will serve as a subcontractor to assist Decisive Analytics in the effort. Army Space and Missile Defense Command/Army Forces Strategic Command awarded the indefinite-delivery/indefinite-quantity contract through which the task order was issued.
Reagan Test Site is a demonstration venue for ballistic missiles and space security technologies.