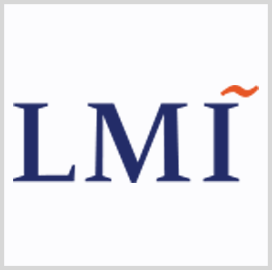 The Climate Service and an LMI-operated venture capital fund have partnered to offer the former's cost analysis tool to federal clients to help them better assess climate risks associated with their organizational decisions.
LMI Ventures will provide access to the climate analytics firm's Climanomics tool, which uses data analytics to quantify risks and visualize costs related to courses of action such as deploying carbon-neutral technologies and implementing climate-resilient regulations, LMI said Tuesday.
The platform also covers physical risks like storm flooding and complies with the Financial Stability Board's Task Force on Climate-Related Financial Disclosures. 
Audra Upchurch, director of LMI's infrastructure, energy, and environment practice, said the organization is looking forward to offering TCS' technology that builds on the latter's climate analytics expertise across various industry sectors.
"We are excited about the potential for clients across LMI's defense, national security, health, and civilian markets to realize the benefits," added Ian Folau, a principal at LMI Ventures.
The agreement includes an LMI Ventures equity investment and is expected to support LMI's work with the Department of Defense on assessing climate risks associated with the F-35 fighter jet's operational readiness.