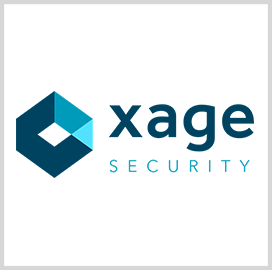 Xage Security has received a contract via the U.S. Air Force's innovation program to apply a blockchain-based security architecture in efforts to protect military cyber systems, communications and processes.
The company said Thursday it will use the Security Fabric platform to help USAF and the Department of Defense address secure data under the Phase 1 Small Business Innovation Research contract awarded through AFWERX program.
AFWERX works to encourage technological collaboration across the public and private sectors.
"With digitization transforming industrial and military operations, we need to assure that devices, networks, and cyber-dependent functions perform as expected""""even in the face of cyberattacks, system failures, and errors," Xage Security CEO Duncan Greatwood said.
The company based its technology on blockchain distributed ledger to help organizations manage security of personnel, devices, applications and data.