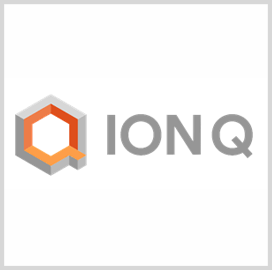 College Park, Md.-based IonQ has raised additional funds as part of its Series B financing round to advance the development of its trapped-ion quantum computers and related hardware.
The new funding from Lockheed Martin, Cambium and Robert Bosch Venture Capital brings the total investment in IonQ to $84M, IonQ said Tuesday.
IonQ also announced the appointment of four new members to its advisory board to provide support for the company's hardware design, algorithmic development and benchmarking efforts and initiatives related to trapped-ion atomic physics.
The company's new advisory board members are:
David Wineland, Nobel laureate and Philip H. Knight Distinguished Research Chair at the University of Oregon's department of physics
Kenneth Brown, associate professor at Duke University's department of electrical and computer engineering
Margaret "Peg" Williams, former senior vice president of research and development at Cray
Umesh Vazirani, co-director of the Berkeley Quantum Computation Center and Roger A. Strauch professor of electrical engineering and computer sciences at the University of California, Berkeley