Now that America is steadily rising to its feet after being devastated by the COVID-19 pandemic, efforts to rehabilitate the country and stimulate the economy are well underway. And among the lineup is the Infrastructure Investment and Jobs Act, a once-in-a-generation, trillion-dollar investment by the government aimed to bolster the nation's infrastructure. With this massive project in the pipeline, things are looking up for government contractors in the construction industry.
Among the giants primed to do business with the government is AECOM. This American multinational company is a premier infrastructure consulting firm world-renowned for its full-service capabilities. They offer professional services throughout the project lifecycle—from planning to project management.
Furthermore, AECOM prides itself on integrating its social and environmental values in every infrastructure project they execute. And ever since its formal establishment in 1990, AECOM has remained true to its roots.
AECOM and Their Mark in History
The Starting Point
Although AECOM was formally established 25 years ago, the company's roots can be traced back to 1910. Before it became known as AECOM, the company was a humble Kentucky-based business called Ashland Oil & Refining Company, a Swiss Drilling Company.
As the years went by, the company continued to expand its presence in the oil industry, which brought forth a chain of refineries and gas stations under its name. Ashland has shifted its focus from a Swiss drilling company to become a core petroleum refining business.
Refining Their Corporate Strategy
In the 1970s, the company renamed itself Ashland Oil, Inc. By this time, the company had acquired the Warren Brothers, which paved the way for its entry into the civil construction business. By 1975, the company consolidated its construction assets and became involved in highway construction and construction materials production. The construction byproducts they produce in its line of work enabled the company also to manufacture asphalt.
The company soon grew as one of the most prominent players in the industry. Their line of services includes chemical, petrochemical, construction materials firms, and highway construction. However, the drastic rise in the cost of maintaining the business hampered its growth. In the 1980s, Ashton Oil sold its production assets at a low price, then reorganized the company to focus on expanding its non-refining businesses.
Daniel, Mann, Johnson & Mendenhall Joins The Team
DMJM is a global leader in providing transportation-related engineering services. Initially, the company focused on military projects during World War II, but it soon became the first integrated engineering and architectural firm in the western United States.
A year later, DMJM became a part of the company's new subsidiary, Ashton Technology Corporation.
AECOM Technology Corporation Was Born
And finally, in 1990, the merger of five Ashton entities gave birth to AECOM and became a fully independent company. Since then, more than 50 companies have joined the company, such as the Tishman Construction Corp, a renowned provider of construction management services, and Earth Tech, a consulting and engineering firm. The company acquired Hunt Construction Group, which bolstered AECOM's construction services business.
AECOM represents the company's full-service capabilities: Architecture, Engineering, Construction, Operations, and Management. What started as a humble organization of a handful of Ashton employees grew into one of America's largest companies according to the latest Fortune 500 list.
Serving more than 150 countries worldwide, AECOM continues to establish its dominance in key industries, such as transportation, facilities, environmental, energy, oil and gas, water, high-rise buildings, and government.
Get to know the AECOM Executive Leadership Team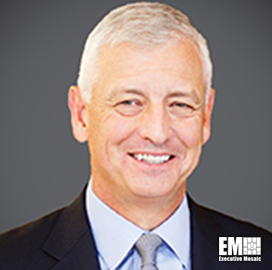 Troy Rudd
Chief Executive Officer
Troy Rodd is a cornerstone member of AECOM's Executive Leadership Team.
Before he ascended in 2018 as the company's Chief Executive Officer, Rudd held a series of operational and financial leadership roles, including his most recent role as AECOM's Chief Financial Officer. As the previous CFO of the company, Rudd directed AECOM's global financial operations and spearheaded the company's M&A activities. Since joining the company in 2009, Rudd has demonstrated his technical and leadership prowess.
Troy Rudd was a partner for ten years with KPMG before joining AECOM.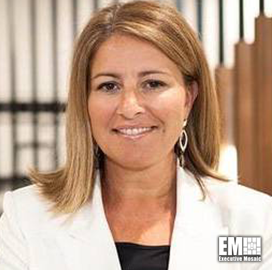 Lara Poloni
President
Lara Poloni is the infrastructure consulting firm's President and a longstanding member of the AECOM leadership team. Through her 25-year-long career with AECOM, Peloni has handled several key leadership roles, such as Chief Executive for AECOM's operations in Europe, the Middle East, and Africa (EMEA) from 2017 to 2020. Before that, she held the same position to oversee the company's operations of its Australia New Zealand business.
Poloni's expertise lies in overseeing public and private sector major infrastructure projects. She is actively involved in a project's planning, assessment, and development stages.
AECOM's President is also a current member of the World Economic Forum's Global Future Council on Infrastructure.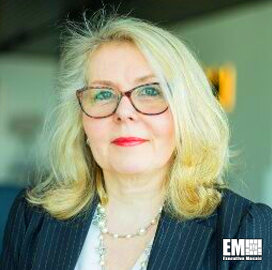 Shirley Adams
Chief Human Resources Officer
As the Chief Human Resources Officer of a global infrastructure consulting company, Shirley Adams is in charge of all the business's human resources services globally.
Adams' scope of responsibilities includes talent management and acquisition, employee relations and training, and executive development. She is also responsible for workplace diversity, performance management, organization planning and effectiveness, and the company's performance-appraisal processes.
Before becoming AECOM's Chief Human Resources Officer, Adams was the company's Senior Vice President of Europe, Middle East, and Africa operations.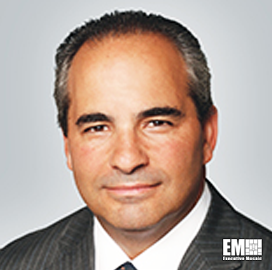 Jay Badame
President, Construction Management
Jay Badame is a seasoned executive member of AECOM. With more than 40 years of experience under his belt, Badame has been involved in several high-profile megaprojects. Some of his most notable works are Hudson Yards, Manhattan West, and One Vanderbilt.
Under his command, AECOM's Construction Management division flourished. Presently, the company's Construction Management business is the second largest general contractor in the United States and the top general contractor in New York City and Los Angeles.
On top of all that, Badame received accolades for his exemplary work. He was selected as Commercial Observer's "Power 100," recognized as "Humanitarian of the Year" by the Concrete Industry Foundation, and named "He for She" awardee by the Women Builders Council.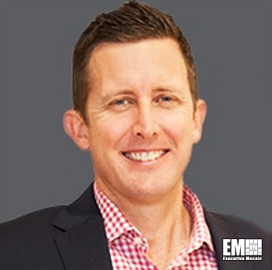 Todd Battley
Chief Strategy Officer
As the Chief Strategy Officer, Todd Battley is on top of ensuring that AECOM's clients get the best customer experience. By fusing the latest digital technologies, Battley spearheads his department in delivering the company's best capabilities to its clients—and ensuring that the employees are equipped with the right digital tools and systems to perform at their peak.
Before he was appointed as Chief Strategy Officer, Battley was the Chief Executive of AECOM Australia New Zealand. His flexibility and adaptability in using the latest digital engineering techniques bolstered the company's marginal and revenue growth.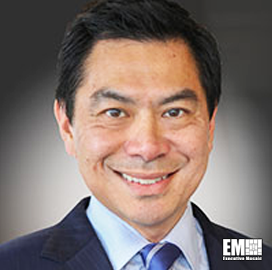 David Gan
Chief Legal Officer
David Gan leads a team of expert lawyers, legal, and compliance & support professionals overseeing AECOM's global legal functions. As the Chief Legal Officer, Gan is in charge of corporate governance, litigation, ethics & compliance, M&A and other transactional legal matters, SEC reporting, enterprise risk management, and providing legal support to AECOM's global operations.
Since joining the company in 2006, Gan has held senior legal positions showcasing his superb technical skills and leadership abilities, such as Deputy General Counsel for AECOM and General Counsel for AECOM Capital.
AECOM's Chief Legal Officer was also hailed as Southern California Top 50 Diverse Leader by the California Diversity Council.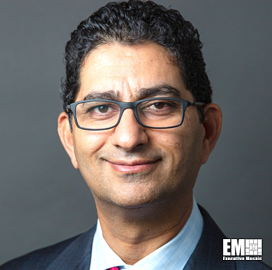 Gaurav Kapoor
Chief Financial Officer
Gaurav Kapoor is AECOM's Chief Financial Officer overseeing the company's global financial operations. As the CFO, Kapoor's scope of responsibility includes financial planning, analysis, and reporting; internal audit, tax, global shared services, treasury, and global real estate.
Before his appointment as the Chief Financial Officer, Kapoor has years of financial leadership experience under his belt. He was the Chief Accounting Officer and Global Controller since 2016 and Treasurer since 2019. Kapoor was also AECOM's Senior Vice President, Financial Planning & Analysis in 2016, and Senior Vice President, Project Delivery, Americas Design Consulting Services in 2015.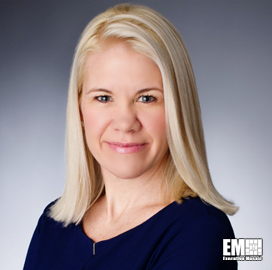 Sarah Urbanowicz
Chief Information Officer
As the Chief Information Officer, Sarah Urbanowicz is on top of the company's information technologies. Urbanowicz and her team ensure that the company's global IT strategies are up to date. As the ones in charge of developing and executing the said strategies, they will oversee the company's IT infrastructure and operations, enterprise application portfolio, IT procurement, information security and compliance, and digital portfolio management.
Prior to her position as Chief Information Officer, Urbanowicz was the Senior Vice President and Chief Information Security Officer (CISO) at AECOM. She was also the CISO at Hess Corporation before she finally joined AECOM.
Urbanowicz's extensive expertise in her field has allowed her to form high-performing teams who can keep up with the cyberworld's ever-changing landscape.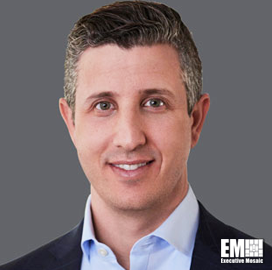 Warren Wachsberger
Chief Executive, AECOM Capital
AECOM Capital is a subsidiary of AECOM that invests and develops real estate and other megaprojects across North America and other select international markets.
As the Chief Executive of AECOM Capital, he leverages AECOM's world-renowned global capabilities and resources to deliver top-notch services. Wachsberger oversees the company's deal acquisitions, structuring transactions, and execution of investments.
Wachsberger has been with AECOM Capital since its official founding in 2013.