The Bechtel Corporation is one of the largest companies in engineering, procurement, construction, and project management firm. Bechtel operates in infrastructure, nuclear, security, environmental, energy, mining, and metals. Its assistance is available at every stage, from inception and funding to launch and maintenance. The company's joint venture with the government and subsidiaries has made many successful contributions to the industry, therefore playing a crucial role in the overall economy.
Who is the founder of Bechtel Corporation?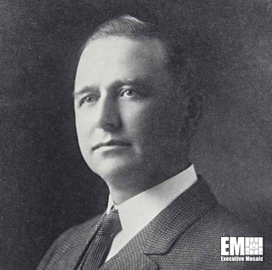 Warren Abraham Bechtel is the founder of the Bechtel Corporation. In 1904, he relocated to Oakland, California, where he secured a position as a Superintendent with the Western Pacific Railroad.
The Bechtel Family as Successors
Bill Dudley is the first person outside the family to be president and Chief Executive Officer since the company's founding. He joined in 1981 and assumed various operational and executive roles over the next 20 years. Since then, the succeeding generations of the Bechtel family including Stephen Bechtel, Sr., Stephen Bechtel, Jr., and Riley Bechtel, took over Warren Bechtel's company continuing its legacy and success.
Bechtel Group Inc. is an international construction and engineering firm headquartered in Reston, Virginia with over 53,000 employees in nearly 50 countries. Today, Bechtel Corporation is a top construction company that offers a wide range of projects, including the following:
Project management services

Government services

Construction engineering

Engineering project management
Construct mining and railroad projects
Bechtel Corporation leaders, founders, executives, and presidents
Bechtel comes at one of the top of Fortune's 25 most influential private corporations list. Part of Bechtel's success in an increasingly competitive global engineering and construction market is by reliably providing excellent value to customers and exceeding their expectations. Guiding its excellent business operations are the Bechtel group board of directors and leaders.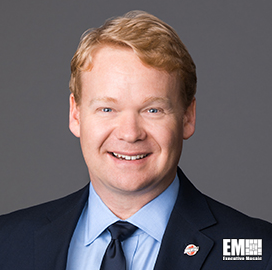 Brendan Bechtel
Chairman and Chief Executive Officer
Brendan Bechtel represents the latest generation of the Bechtel family. He started leading as the Bechtel CEO and Chairman in September 2016. Upon joining the company, most of his assignments already revolve around executive leadership, project management, and on-the-ground construction duties. From 2014 to 2016, he served as president and co-chief executive officer.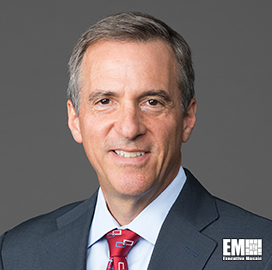 Craig Albert
President and Chief Operating Officer
As Chief Operating Officer, Craig Albert oversees the company's global operations. During his 24 years at Bechtel Corporation, Craig Albert has held positions of increasing responsibility in operations and management, eventually rising to senior leadership. He led Bechtel's infrastructure division for four years as president in the London headquarters.
Craig previously served as president of the Bechtel division in charge of worldwide nuclear security and environmental protection. He managed the company's efforts to rebuild nuclear power plants during the time.
Before his current position, he commanded the Elm Road Generating Station in Wisconsin and the $12.2 billion Waste Treatment Plant for the U.S. Department of Energy at Hanford in Washington. In 1998, Craig worked with Betchel on defense and environmental issues.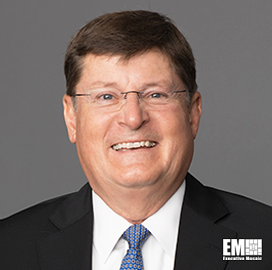 John Howanitz
President for Nuclear, Security, and Environmental
John Howanitz joined Bechtel Corporation as a project manager in 1982. He led Bechtel's Nuclear, Security, and Environmental division as president starting in September 2021. His primary task is to ensure the safety of all living things and the environment during operation. He also oversees the US ally government's civil nuclear programs and portfolio.
John Howanitz had previously served as general manager of Bechtel's business line serving the United States National Nuclear Security Administration.
Shaun Kenny
President for Infrastructure
Shaun Kenny serves as head of Bechtel's worldwide Infrastructure division. His tasks include communications, power aviation, civil, and rail projects.
Kenny has extensive international leadership experience, having worked in the Middle East, Australia, the United Kingdom, and Chile. Before being President, he oversaw operations in the Middle East, Africa, Europe, and Asia.
Paul Marsden
Vice President of Energy Operations
Paul Marsden is currently the president of Bechtel's Energy division in Houston. Paul excels in managing the energy and petrochemical operations of the company.
Some of Paul Marsden's notable contributions to the company include completing a massive building project in the United States: the Pennsylvania Chemicals facility for Shell. He is also involved in engineering with international initiatives such as the rail system in the United Kingdom, the TPX Revamp project in Thailand, and CSPC Nanhai Petrochemicals Complex in China.
Ailie MacAdam
President for Mining and Metals
Ailie MacAdam is the president of Bechtel's Mining and Metals division worldwide. Bechtel Corporation has kept her in Brisbane, Australia, for the better part of her 35-year career.
Before taking charge of Bechtel's mining and metals division, Ailie served as operations manager for the company's Infrastructure division. She oversees the oil, chemical, and gas projects in Africa and Europe and the company's civil infrastructure and transportation initiatives.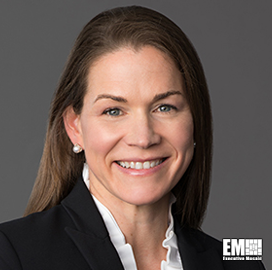 Catherine Hunt Ryan
President for Manufacturing and Technology
Catherine Ryan now serves as the head of the Bechtel group's manufacturing and technology sector. She coordinates the delivery of projects in the global markets of building, design, electric vehicles, data centers, and semiconductors.
She formerly served as Chief Financial Officer, overseeing Bechtel Corporation's finance, treasury, tax, shared service, and corporate planning departments.
Michael Bailey
General Counsel
Michael Bailey oversees Bechtel's internal audit, ethical, legal, compliance, and risk management. From 2005 to 2010, Michael Bailey managed the company's worldwide civil business as the managing director in London before being promoted to general counsel.
In addition to serving as the company's general attorney from 1998 to 2005, he oversaw the company's technological venture portfolio and direct investments. He also served as Bechtel Enterprises' director of human resources during that time.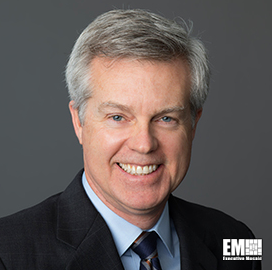 Keith Hennessey
Chief Financial Officer
Keith Hennessey is the chief financial officer for Bechtel Power Corp since 2021. His duties include overseeing Bechtel Enterprises' finance, planning, tax, controller, treasury, and shared service departments. Prior to his role, Hennessey was the enterprises' investment, financing, and development division president.
Bill Caudle
President of Bechtel Corporation Enterprises
Bill Caudle serves as the acting president of Bechtel's Enterprises, investments, and financing divisions. He is involved in numerous initiatives to advance the energy transition, clean energy, communication, and transportation industries. Bill Caudle also oversaw the development of low-carbon and renewable power projects and water and wastewater infrastructure and technologies.
Justin Zaccaria
Chief Human Resources Officer
Justin Zaccaria is in charge of Bechtel group human resources worldwide, including all HR processes, procedures, and programs for the entire company. As part of his HR role at Bechtel Corporation, he coordinates with the company's international divisions, services, and functions to ensure that the HR department's talent pool and programs align with the company's overall business goals.
Kevin Edwards
Chief Diversity and Inclusion Officer
Kevin Edwards is responsible for creating a business strategy and a guideline for diversity, equality, and inclusion. One of his important tasks is to manage vital strategic Diversity, Equity (DE&I) programs.
The DE&I activities aim to ensure that every employee may come to work as they are, with hope and opportunity to progress, regardless of race, gender, age, ethnicity, socioeconomic background, and sexual orientation.
Stuart Jones
President of Regions and Corporate Relations
Stuart Jones became President of Regions and Corporate Relations in 2019. Before joining Bechtel Corporation, Stuart Jones spent 30 years in the foreign service as an ambassador to Iraq and Jordan and as an assistant secretary for the Bureau of Near Eastern and Asian Affairs. As president of corporate and regional affairs, Jones oversees the company's local and international business contacts and government interactions.
Vikas Joshi
Manager for EPC Functions
Vikas Joshi manages the Engineering, Procurement, and Construction (EPC) division of Bechtel Corporation. He is in charge of vital work practices, value chains, innovations, safety and health quality tools, enterprise-wide environment, and EPC. Over his three decades with Bechtel, he has managed projects of varying sizes and scopes across various markets, including power generation, petrochemicals, infrastructure, and utilities.
Emad Khedr
Commercial Manager
As a commercial manager at Bechtel Group, Emad Khedr is responsible for improving the commercial parts of significant bids to attract new clients. He also leads the team in providing ongoing support for project delivery. Khedr was the operations manager for Bechtel's Energy business unit before being promoted to his current position as commercial manager.
Paul Gibbs
Manager, Corporate Business Development
Paul Gibbs began working at Bechtel Corporation in the London headquarters back in 2005. He's in charge of overseeing expansion for the company. His prior experience includes leading the Crossrail Programme (now called the Elizabeth Line) project for the same business.
In 2012, he got the position of regional president for Africa. He moved to the US in 2014 to work as the executive assistant to Bill Dudley and Brendan Bechtel.
Rayna Farrell
Manager for Corporate Communications
Rayna Farrell is responsible for internal and external communications as Manager for Corporate Communications. She also handles the international communications of the company.
For over 10 years with Bechtel, Farrell helped reach the company's advocacy and important communication goals. Additionally, she worked as the deputy head of communications for Business Roundtable, a non-profit in Washington DC, comprised of the CEOs of major corporations.
Bechtel Corporation FAQ
Where is Bechtel Corporation Headquarters?
Bechtel is a company with its origin in San Francisco and its current headquarters in Reston, Virginia. The company has also established offices in Europe and Asia like Brazil, Peru, Saudi Arabia, the United Kingdom, and many more.
Who runs Bechtel?
Brendan Peters Bechtel is the current chairman and chief executive officer of the Bechtel Group, Inc. He is known for being a successful American businessman from the Bechtel family.
How much is the Bechtel company worth?
Forbes article has stated that the engineering and construction firm Bechtel has $21.8 billion in revenue.
Who owns Bechtel Group?
The Bechtel family primarily owns the Bechtel Group. The company's shareholders are limited only to 50 people, including executive directors. Currently, three from the Bechtel family own 40%, while the executives and outside directors own 60%.
Why is Bechtel So Successful?
Bechtel succeeds in the highly competitive global engineering and construction market by reliably providing excellent value to customers and exceeding their expectations. The company has assisted clients with projects since 1898 and has completed over 25,000 in 160 countries worldwide. Certainly, the company's success is a result of combined expertise and eminent supervision from its leaders and executives.