Government contractors enjoy many advantages, including a fair salary, flexible work schedules, timely payments, and a steady job. However, enterprises doing business with the federal government must follow labor rules and regulations.
Federal contracting is a viable alternative for business expansion, regardless of industry. If you are new to federal government contracting or thinking about venturing into government agencies, this article is for you.
What is government contracting?
A government contract is a written agreement between a firm and the government that summarizes the business partnership. All kinds of goods and services are purchased by the federal government, which law mandates to offer opportunities to small enterprises.
Generally, there are two types of federal contractors: prime contractors and subcontractors. Subcontracts aren't direct with the government. Most of the time, subcontractors are under prime contractors. The prime contractor oversees and bridges federal subcontracts.
Small businesses must be legally recognized and registered as a government contractor to work as prime or subcontractors for the government. Small Business Administration, or SBA, is the federal business opportunities website for small businesses that want to venture into government contracting.
Are government contracts profitable?
The U.S. government is one of the largest buyers in the world; that's why government contracting is lucrative. Many small businesses benefit and gain profits by becoming government contractors.
Examples of government contracts
There are a lot of types of federal government contracts available for large and small businesses. However, if you are a new government contractor, here are the common types of government contracts you need to know.
Fixed-price contracts
Fixed-price government contracts don't alter dependent on the contractor's spending or hours worked. Fixed-price contracts are also called lump-sum contracts.
A fixed-price contract helps purchasers budget. Customers can plan their budgets because they know the upfront price. If you clearly know what you want, use this contract.
Cost-plus contracts
Cost-plus contract fees are adjustable based on total allowable and target costs. Assuming some risk while giving the contractor a degree of freedom, these contracts are helpful in the construction industry.
Time and materials contracts
When a project lacks structure, time-and-materials contracts are the most helpful contract. Time-and-materials agreements are also flexible. This contract is significant for indecisive project starters. When sellers don't know how long a project will take or what resources they'll require, they employ time and materials contracts.
Vendors charge for materials and an hourly basis wage. The contract includes material, pay, and other expenses.
Cost-reimbursement contracts
Cost-reimbursement contracts specify that the company will cover the contractor's expenses while on the job site.
These terms and conditions keep the contractor from going over budget without first gaining permission from the customer. But if it surpasses the limit, the contractor can stop working altogether.
GSA schedule contracts
To sell your products or services directly to the federal government and other groups and local governments, you must have a GSA schedule contract.
You can sell to any U.S. government department if you have a GSA contract. An agency bidding war and negotiation would need a lot of time if you didn't have this contract. Also, the GSA schedule contract is one of the most accessible government contracts to win.
Labor-hour contracts
Labor-hour contracts are primarily applicable when the contracting officer finds that no other type of contract is appropriate for the work.
The predetermined price includes material costs, overhead, and profit. The contract agrees upon a certain number of work hours by the person who owns the contract.
How to start a government contracting business?
Contracting with the government can be difficult, especially for people who have never done it before and don't know how it works. But any worries should be outweighed by the possible benefits. Here are the best practices to be a successful federal contractor.
Observe federal procurement laws and regulations
The federal government is extremely picky when it comes to the items and services it buys on the open market.
Purchasing by the federal government is governed by a variety of rules and regulations. Most federal agencies must comply with the Federal Acquisition Regulation or the Defense Federal Acquisition Regulation Supplement, so you should familiarize yourself with them.
Always meet your deadlines
Government agencies will not accept delays or disruptions in the contracting process of any type. A breach could result in fines or penalties, therefore it's evident that there are financial consequences. It's possible, though, that the contract will be terminated or not extended for another cycle as a result of the incident.
If this scenario occurs, it is likely that a corporation will have a difficult time securing another government contract in the future.
Keep a positive work environment
Relationships are the key to successful contract management. It's not uncommon for government agencies to be constrained by restricted budgets and scarce resources, making it harder to accomplish their goals. A company that is able to provide high-quality goods and services while reducing the load on the government agency will be highly regarded.
Invest in the right equipment
Having the correct contract management system in place is essential because of the complexities of many government contracts and the necessity to monitor deadlines and minute details. The correct contract management tool can automate nearly every phase of the contract lifecycle these days. There will be no reason for missed deadlines, late payments, or communication breakdowns when the correct software is used.
Federal government contracting standards and guidelines.
Government contracting is lucrative, but it can be laborious. Since you are working with the federal government, expect a lot of paperwork and strict guidelines.
A government contract has several critical components. There are many similarities between federal government contracts and business contracts. However, it is better to understand which regulations and standards apply to your business.
Subcontracting restrictions and limitations
Federal contracts for small business prime contractors must be awarded based on set-aside requirements, which compel them to perform certain minimum levels of work. Due to these constraints, small and disadvantaged businesses aren't used to getting set-aside contracts.
Restrictions apply when small businesses or set-aside HUBZone, service-disabled veteran-owned small businesses, and women-owned small businesses deal surpasses $150,000.
The common standards and limitations for subcontracting include the following:
The small company's prime contractor must provide 50% of the contract cost for employees.
Unless it's a non-manufacturer, the small company's prime contractor must cover at least 50% of manufacturing supply costs, including materials.
At least 15% of the cost of the contract, excluding materials, must be performed by workers of the small company's prime contractor.
The primary small business contractor must complete at least 25% of the contract cost with its staff, excluding materials.
The small company prime contractor can engage similarly positioned subcontractors under HUBZone, women's contracting, or disabled veterans programs.
Construction contracts must meet more stringent performance standards as part of the HUBZone initiative.
Regulation for non-manufacturing companies
To get reimbursed for their manufacturing costs, a contractor must complete at least half of the work. The exception to the rule is the non-manufacturing rule. It allows a small business to sell another small business's products.
If the SBA concludes that no small business manufacturers are available to offer a product, it can waive the non-manufacturer criterion. A waiver of the non-manufacturer regulation is required, which must be requested by the contracting officer.
You can check the 13 CFR 121.406, which lays out the other non-manufacturer rules.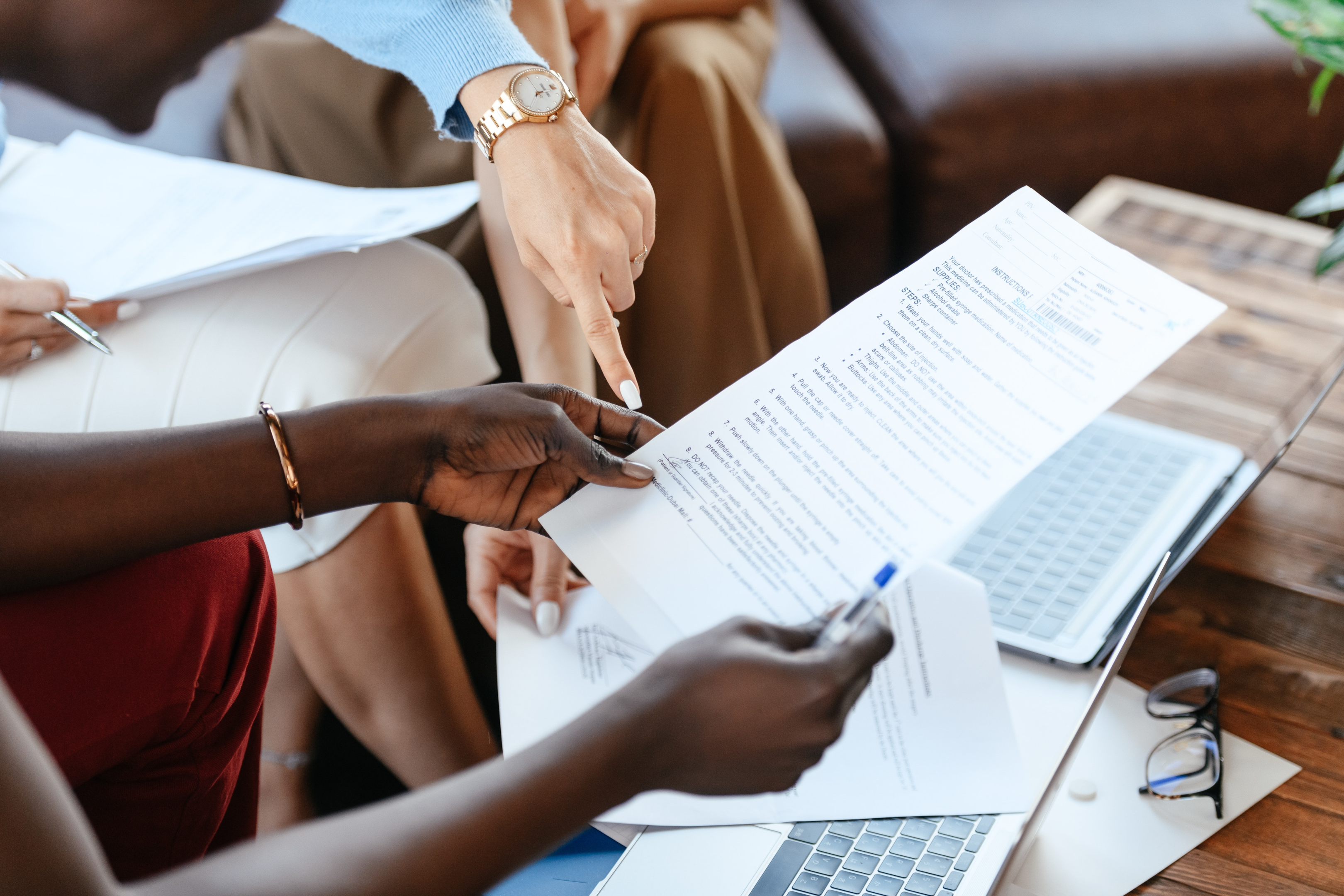 Government contract important elements
A contract with the federal government must contain some essential aspects. It is important to familiarize and understand the following elements:
Specifications
The government has a very high standard in providing goods and services. As a contractor, you must deliver the product or service following the requirements.
Following the standards will help your business flourish in the government contracting industry. If you don't, the government will terminate your contract.
Testing and inspection
You are in charge of ensuring that the government receives only the highest-quality goods and services.
Contract requirements and specifications may mandate that your items be tested or inspected by the federal government. The government will not accept a contractor's product until it passes inspection. The requirements for inspection and testing are very different for each product.
Contract modifications
The contracting officer may alter contract specifications and other terms within the general scope of the contract. The contracting officer has amended the terms of the agreement, and you must adhere to them.
A fair pricing and delivery schedule adjustment is yours if the government modifies the contract's general terms after being granted.
Contracting officials may make certain modifications independently, while others may need your approval. There is a clause in the contract about how to settle disagreements.
Contract termination
The government can terminate or cancel the contract if you fail to fulfill your contractual responsibilities. The government has the authority to conclude an agreement with the following conditions:
You did not meet the deadline outlined in the contract.
The contract's performance is at risk because of your lack of progress.
You are not in compliance with any of the terms of the agreement.
If you cancel your contract, the government will reimburse the goods and services you have provided. Even if the government still needs the items you didn't furnish, it can acquire them from another source. However, the contracting officer must allow you to improve or explain before canceling your contract.
It is possible to cancel your termination if you prove that you are nonaccountable for their presumptions. A delay that is not your fault or negligence cannot be deemed excusable. Terminating your contract will be viewed as done for the government's convenience if you can show that the government's action was inappropriate.
The government has the right to cancel a contract in whole or at any time for any reason. The contractor is not to blame if they choose to end a contract early for personal reasons. The government can cancel contracts for items or services that are no longer needed or are no longer of value to the government as a whole.
The government must notify you of your termination in advance. They will also pay and compensate you for your previous work.
Payments
A contractual officer has the authority to designate a different organization, such as a finance source, as the recipient of contract payments. The government office is accountable for payment and billing instructions.
The faster you get paid, the more accurate your bills are. The government often settles its payments on time. If the government fails to deliver on schedule, you have the right to request interest payments.
You can get paid for partial delivery on large contracts with many items. On large fixed-price contracts and subcontracts, you can be compensated for expenses when the first delivery is many months after award.
Progress payments are dependent on unfinished work. If you don't finish it, you must return to the government. Your accounting system must detect and separate contract costs to be eligible for progress payments.
The payment can change according to the contract's dollar value under fixed-price agreements. Small contracts usually pay in one lump sum after delivery.
Stay updated with the government contracting trends
If you are starting with government contracts, ensure you're up to date on government procurement trends. Here are examples of websites you can use to get more information about government contracts.
ExecutiveGov
ExecutiveGov is a news source for the most urgent issues affecting federal agencies and departments. Various federal government personnel is featured, as with interviews with high-ranking government officials whose influence extends far beyond their agency.
GovCon Wire
GovCon Wire is the leading source of current business news for the government contracting industry. Whenever new information about the contracting industry surfaces, GovCon Wire keeps you abreast of it.
The Potomac Officers Club
The Potomac Officers Club strives to offer the best possible forum for engaging in meaningful discourse on contemporary topics and improve its members' credibility and visibility.