The word networking has been commonly used in the business language since the late '70s. The idea of networking is to get into a room of people such as seminars, business operations workshops, and many more to have a business relationship (network).
As for a business owner, networking events allow you to access a group of experts in your field. Another advantage of building connections is that it empowers you to build your character profile. This means you can become a well-known name in your field and be someone who has the ability to influence people and have a significant impact in their field of interest.
Business events meant so much in those times, but today it looks like it has changed significantly. You do not necessarily have to get in the room with people you want to connect with. Thanks to the help of technology, because you can now build your network online.
The benefits and purpose of networking online remain the same as the traditional ones, but what makes socializing on the internet different? Keep reading if you're looking for an answer to that question.
What are online networking platforms?
Online networking is the capability to network in the comfort of your own home. At the same time, online business networking sites are a service or platform that seeks to connect partners. Some may operate more like directories, and others may offer more tools to create conversation and meaningful connections. Others may provide more tools to generate discussion and deeper relationships. But the primary incentive for joining networking groups is to get referrals for your business. These networking sites were helpful, especially during the recent pandemic. Because people could not leave their homes, many business events where events would take place are moved via the internet.
What advantages does online networking have over traditional networking?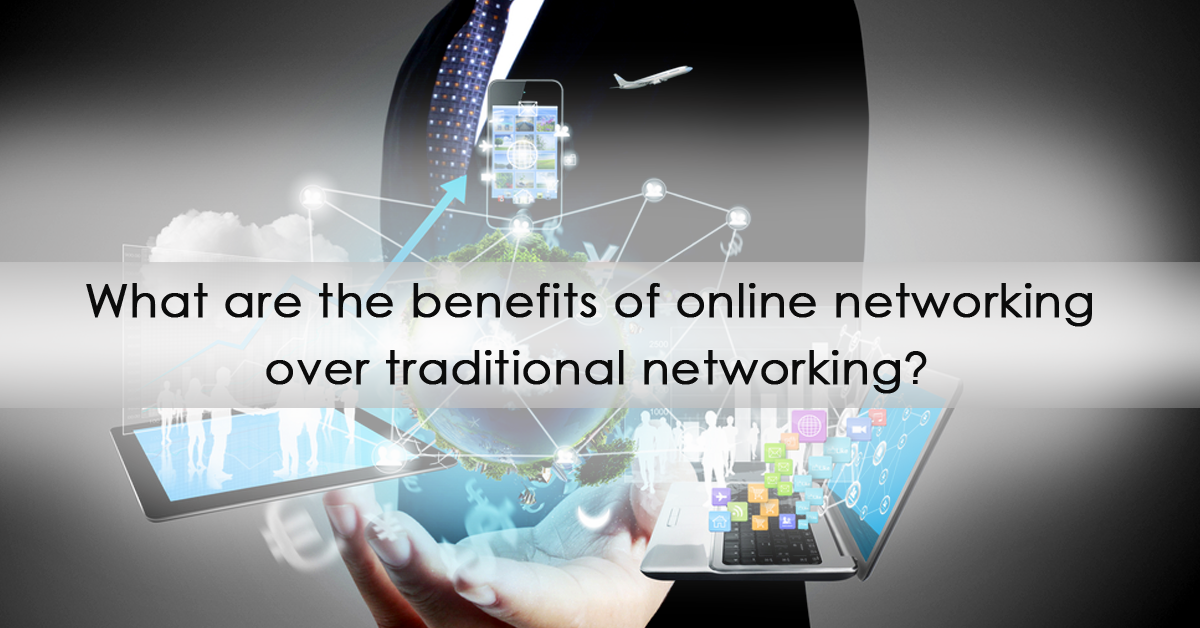 Although the main reason why the online networking rise up was the unavailability of many people to go out due to the pandemic, there are other reasons why event organizers prefer it over the traditional ones:
Convenience
Rather than spend time traveling to conferences and getting stuck in traffic, you can stay at home and attend the same business event in real-time. It is also easier to pick and listen to which parts of a conference are relevant to your business goals.
Cost-efficient
Attending events often takes place over dinner and drinks in a costly venue which can incur additional costs. When you do social network, you do not need to pay for these things or the travel.
International relationships
In traditional networking, you are usually limited to attending events in your local community or state, While virtual networking events and business networking sites allow you to build connections across the world. As business grows more global, it makes sense to make international networking groups.
Equal treatment
During formal events, a hierarchy is often observed. For example, the event's most influential people and guest speakers have their room, and your access to them is restricted. However, now that everyone is online, everybody gets an equal amount of treatment and equal status.
Less intimidating
When you're new to the industry, addressing professionals in person can be intimidating. You don't have to go across the room, strike up a discussion, and introduce yourself in the same way at an online networking event.
What are the best networking websites?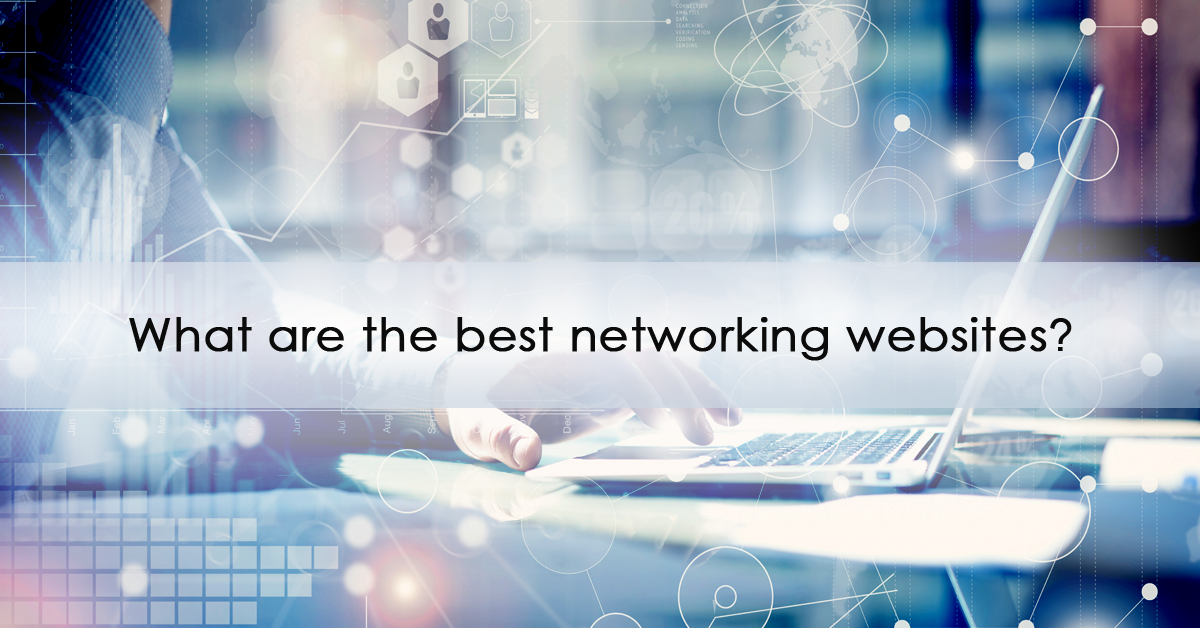 Launched in 2003, LinkedIn accumulated 500 million members and business professionals to create personal and company pages. You can unleash your creative talent to create your profile/resume on this site and connect to people you already know or want to network with.
A person part of this platform can interact with a business networking group, other members, and entrepreneurs personally by writing endorsements, even sending InMails. These interactions help on building trust among the members and other business people of the platform.
For a long time, LinkedIn has been a top networking site, and it is still one of the best organizations to join today for.. Nevertheless, LinkedIn allows you to present a professional image of yourself and the company or business you are working for.
E-factor
E-factor is an entrepreneurial community with more than one million like-minded people collaborating. The platforms claim they are a non-profit organization that provides support through business advisors, local business networks, workshops and webinars. With that many members from different countries, there will be no worries about your small business marketing, spreading the word about your business and meeting new business networks.
StartUp Nation
StartUp Nation is a website that provides excellent educational resources and networking opportunities to entrepreneurs and like-minded professionals. StartUp Nation's community forums encourage active group discussions and valuable advice. Take some time to look through their small business ideas forum and interact with users on topics related to entrepreneurship, startups and more.
TheFunded
According to their website, TheFunded is an online community of over 20,000 CEOs, Founders, entrepreneurs and members that discuss finance, fundraising, rate and review investors and venture capitalists and discuss strategies to grow small businesses. This site might be a good catch if you're looking to raise money and sales for your startup.
Bumble Bizz
Bumble was initially made for online dating, but now based on the founder's statement – "Bumble has now grown far beyond a dating app into a networking platform, allowing people of all genders to make empowered connections in all areas of their lives." Good news you can now connect with other entrepreneurs on Bumble Bizz with the help of their matchmaking algorithm and make a professional connection rather than love.
Opportunity Network
Opportunity Network is a business networking site created to connect, build lead generations and clients referral. The site breaks down the barrier to investment for chief executives and investors around the world. Live events were recently added to help you e-socialize with other members to create an even stronger professional network.
Social media network
Social media networks are communications channels that provide ways for building relationships with family and friends. It might be the common use of the platform, but nowadays, many executives and investors are taking advantage of these platforms to build business relationships.
It looks like every website can be a possible way to network with other professionals; just make sure that you are using the platform correctly. It is highly recommended to categorize the people you want to connect with, whether they are business owners, business coaches, thought leaders and others.
Networking tips
Be clear on your goal
Why are you joining the virtual networking events? What information do you want others to know about your online presence? Do you want to boost your sales and gain access to new business opportunities, or do you just want to observe how online networking events work? These questions are good for you to answer to gain a clear picture of getting into online networking groups.
Be professional
When building a business network, you should show who you are. However, it would be best not to say or do anything that could ruin your image in the industry. Be mindful of doing things just to get everyone's attention. Stay cool and professional in and outside the event.
Learn to give back
All relationships shall be mutually beneficial; it is a give and take relationship. People in the business industry might feel off to join your network if they think that you are asking for their support but are never giving it back.
Build up your connections
One way to gain more extensive networks and help those in need is by introducing them to other entrepreneurs, business owners and other members. You can add other people who have the same interests into a small networking group to encourage more conversations and raise possible clients and business deals.
Be patient
When networking, expect that business owners are busy generating revenue and possibly not seeing your request or messages at the moment. Do not be alarmed if they are not responding right away. You need to be patient and do not harass anyone just to have a business network quickly.
Get updated with technology
Here's one of the technology tips I can give you. Keep yourself updated with the business networking groups and how business owners and professionals are chatting in email or by direct messages on the social networking platforms.
The need for online networking
As technology advances and lifestyle changes, we will not know whether traditional networking events will make it come back. But the question is, will online networking groups and online events continue in the long run?
In my opinion, people see the need for online socializing due to its great benefits. Also, plenty of great online networking sites and group allow people and business owners to connect whether they are in their home, on vacation, or while doing errands.
Also, a benefit of a business networking site is the educational resources and courses provided for everyone and is accessible at any given time. So clearly, online networking will be part of the many businesses in the industry to find success even when traditional networking comes back.