You surely want to turn your event planning idea into a successful event as an event manager. However, before you create a successful event, you first need to exhort a tremendous amount of effort and prepare all the requirements before you begin planning.
Recently, events have been merged in the digital world where people from across the globe can gather together and attend these gatherings in real-time.
Whether you are a professional and experienced event planner or just starting out, hosting your next event online is suitable to keep your skills and passion running. However, it would be best to lengthen your patience and eagerness because digital event management is more challenging than traditional.
What makes a successful event?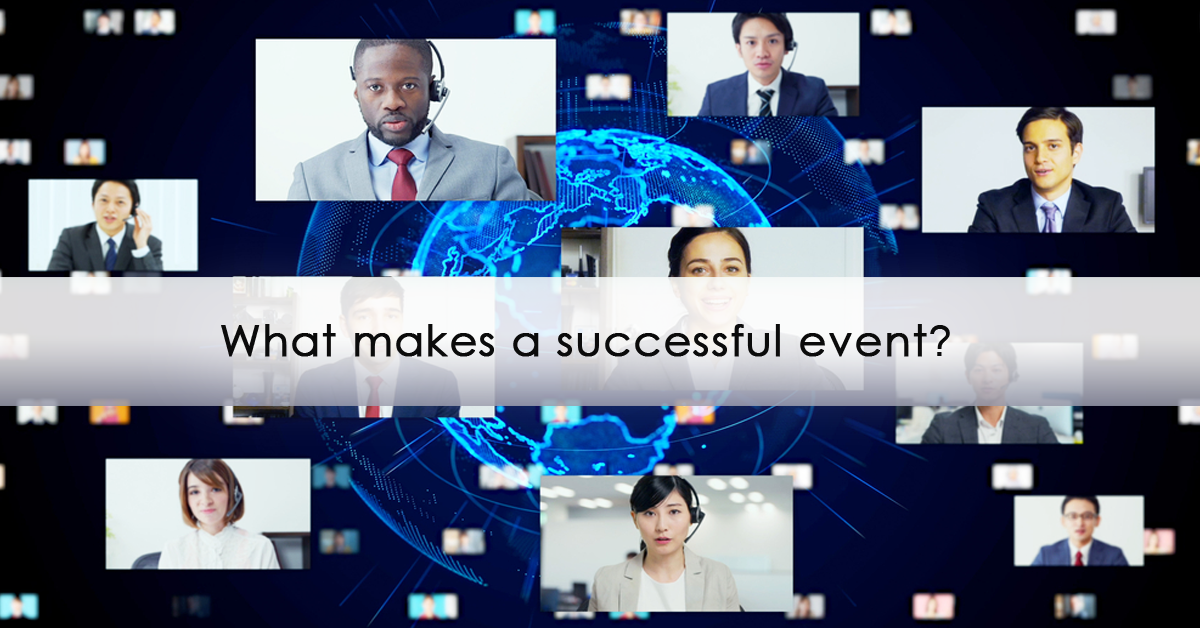 Many different factors can influence the outcome of an event. Enlisted below are the following elements that can make planning a successful event a lot easier for you.
1. Define the event type, and purpose
You did not get into event management without any objectives. These objectives serve as the purpose and focus of your planning.
On the other hand, event planning may differ depending on which event type you choose. The following are several types of events to choose from:
Trade show
Conference
Team Building
Seminars
Workshops
When you determine exactly what type of event you want to hold, event planning may take on a new approach. Whether you choose to host a small or large event, setting SMART objectives with quantifiable metrics is best.
The types described here are only a handful of your options. Read this related article for more information about events.
2. A competent team and event name
Once you have the purpose and objectives on the line, you may start putting together a reliable event team to help you achieve them. Assembling an event team involves using your staff, hiring skilled people, and assigning them responsibilities based on their skills.
By assigning individual duties to team members, you can create a system of accountability. It also guarantees that all tasks will be completed, enhancing efficient collaboration and establishing a dedicated communication channel.
Meanwhile, the event name is part of the critical elements that need to be thought off thoroughly. The name of your event often stands out as a brand, that is why it is better to brainstorm with the team to create the best event name.
3. Allocate responsibilities
It is crucial to distribute tasks among the entire team at the preparation stage and during the event. Here are some of the responsibilities that you can appoint one person from your team:
Promotion
Event program
Publicity
Sound Systems
Catering
Venue management
Decors
Every person needs to have their task zone, which they should be responsible for throughout the entire duration of the event. Give each team member a document outlining their responsibilities so that everyone knows who to contact if there is a problem.
4. Draft your budget
One of the main components of event planning and organizing is having a well-planned budget. Even the most brilliant event idea fails for not having a reasonable budget.
Your budget will determine many different parts of your event, so while you don't have everything set in, it's essential to have an idea of how much you will spend before you start planning anything else.
The following are some important budget items to include:
Venue: subscription or accommodation costs
Marketing: How would you promote your event to your target audience
Entertainment: key speakers, hosts, special guests, professional photographer or media team, etc.
Event technology: event app, event-ticketing software, CMS, etc.
Insurance policies
Labor costs: staff and volunteers
Contingency: funds for emergency
5. Set the event date
For a recurring event, the dates might already be pre-set, but if you are organizing for a new event, it is a good idea to consider the following pointers before setting up your event date:
A. Give yourself enough wiggle room to decide! Ideally, give yourself 4 to 6 months for a large event and at least one month for smaller events. But preparation may vary depending on the nature of your event.
B. Be aware of the upcoming holidays
C. Avoid school holiday time periods
D. Check the availability of key participants, speakers, VIP guests, etc.
6. Choose the right venue
Your venue cost is probably the most significant expense in your event budget. For in-person events, you can get a place that offers seating, entertainment, all-gender washrooms, accessible entrances, Wi-Fi, parking, etc. However, if you want your event to be extravagant, you could set your in-person event on creative venues like museums, gardens, yacht clubs, etc.
As for this article, we will be focusing on online event venues. You will find many vendors in the digital world, with that being said, when choosing an online platform, it is essential to identify the things that make them stand out from its competitors. This uniqueness might be:
a. large number capacity
b. separate rooms or breakout rooms for each session
7. Have a plan B
At the most unexpected moment, the platform you chose to use may fail, undergo server maintenance, or even worse, it won't just operate on the day of the event. As a result, make sure you create a backup strategy to resolve such difficulties quickly.
For whatever reason, keynote speakers or distinguished guests could not attend the event. You don't want your participants to be enraged because they didn't see the expecting person. That is why you shouldn't let your plan B be stuck to the platform or venue itself, you can apply it to other situations.
8. Put everything on paper
After planning your event, establishing your team, setting the date and venue, you may now transcribe it into a document. You are not just making a document for the event but also putting all the details together for proper planning and presentation for potential sponsorships.
9. Securing Sponsorships
If you are looking for a business or big brand to sponsor your event, keep in mind that they'll be more likely to do so if they can see that you can be a great benefit to them. If you have sponsors in your previous events who can testify for your end, that is better, but if not, this is where your documentation will come in handy.
However, it would be best to do thorough research in advance before sending your sponsorship proposals. Remember that sponsorship is a two-way deal, that is why it is good to figure out how those companies that:
have sponsored other events, so they recognize its importance.
has a similar target audience to yours
offer services that complement what your company/event has to offer.
10. Creating a Marketing Plan
Having a marketing plan is pretty self-explanatory, and the truth is no matter how well you've planned your event: securing the best venue, a top speaker in the industry, the best entertainment, and so on, if you can't get enough attendees to come, your event is destined to fail.
It's also crucial to consider how you market your event to your target audience and attendees. You can use various channels when selling your event: advertisement, social media marketing, sending an event press release, email marketing, brand awareness campaign, and so on.
How can you say that an event is successful?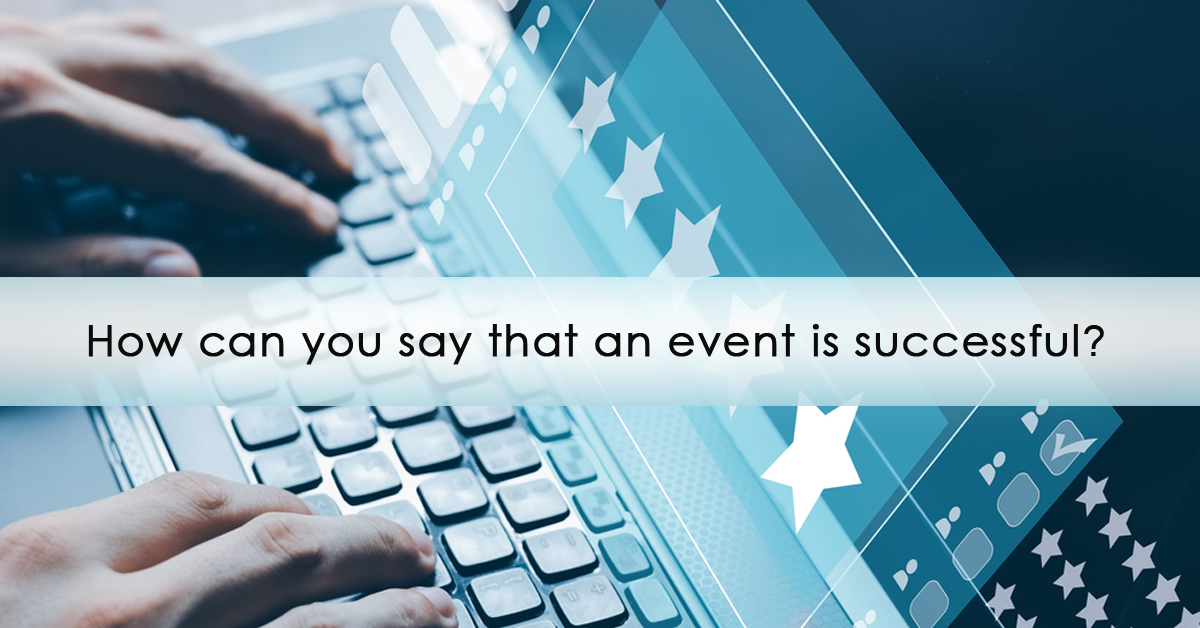 Organizing an event might be exhausting, but there's still one thing left to do, and it's something you'll almost certainly want to do: analyze the success of your event. There are various ways to assess an event's success, including the following:
Social media mentions
Social media is a valuable place for sourcing feedback and events assessment. It is best to create a unique hashtag and encourage the attendees to use it.
Pre-event teasers and announcements can all help to build excitement before the event. When your social media page makes noise, it indicates that your guests and attendees are paying attention and looking forward to your event.
Your audience and event participants' comments, reactions, and inputs can be integrated into your overall post evaluation, for these details can be pretty valuable. In line with that, you can stay in touch with the participants by providing an audio-video recording, video interviews, or photos recalling all the funniest moments and highlights of the event.
With the right tools, you can provide a variety of measures. You can measure how many times the event or sponsor's name was mentioned, how many times your event hashtag was used, and many more.
Profit and loss
Another way to say that your event went successful is by evaluating the budget you spend and the raise funds.
It is an excellent option to calculate the expected cost versus estimated profit during the event planning stage and the actual value versus actual revenue after the event to track your financial success.
However, remember that monetary revenue is not always the best sign of an event's success. For example, if one of your goals increases sign-up or produces new leads, some budget uncertainty may be okay if it helps you achieve your objective evaluation.
Attendee feedback
The most considerable and appropriate way of evaluating an event's success is to ask the attendees directly. Asking the attendees about the event will give you their impressions and feelings about it. This information will help you avoid mistakes in the future and improve the quality of your upcoming events.
You may ask your participants about various aspects of the event, such as speakers, the platform used, the work of the organizers, and even suggestions. Post-event surveys, social media questions, email follow-ups, and other methods can be used to collect all of this data.
Here are a few examples of online tools you can use:
Google Forms
Google Forms software is one of the most extensively used online platforms by different event planners. A platform made by the Google Limited Liability Company that aims to collect data and extract the data to google sheet for more straightforward compilation and assessment.
Survey Monkey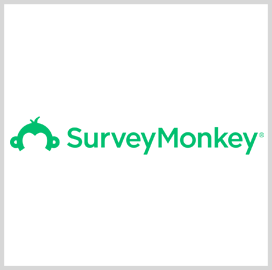 With around 200 survey templates and questions that have been professionally prepared, the forms that survey monkey offers can be directly sent to email and even let the people take it in Facebook messenger.
The website has paid and free versions that display forms in semi-customizable graphs. The free version does not contain many features and only sends ten questions to one-hundred respondents. If you want to have higher customization and an extra number of respondents, you may want to purchase the paid versions that they offer.
Typeform
Typeform is a user-friendly and easy-to-understand platform that lets event planners create forms and surveys that people and respondents can enjoy answering.
Respondents can fill up the survey form through the event management website or right in front of their email. Premium accounts on the website provide you more control over the logic of the questions and the analysis of the data. Premium accounts also enable the owner to have more than one hundred respondents per month.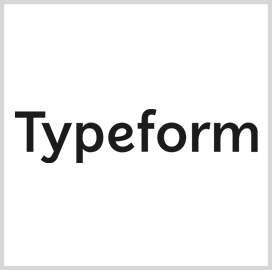 You can never really tell whether your event has been successful without asking the point of view of your attendees. By letting your participants fill up forms and survey questions, you are making them feel that their opinion matters.
In this read, you have learned that planning for your upcoming event requires different preparation and effort in advance to provide a great event. So, whether you are planning to host a business conference, meetings, seminars, or family gathering, make sure that you always look at the big picture to bring out the best result of your efforts.