What is thought leadership?
Thought leadership is the ability to express and demonstrate ideas that a person has in a particular area, field, industry, or topic. Having a characteristic of thought leadership can be a powerful strategy for acquiring and closing new clients. However, it can also be a crucial tool to have, particularly when selling or working with government organizations.
Thought leaders are well-experienced leaders that excel in their field of expertise. They become trusted people who lead and inspire people with commitment, knowledge, power, and innovative ideas.
As time goes by, they build a loyal community of friends or followers which helps them duplicate and scale their ideas into a long-lasting change, not just in one business but across an industry, niche, or entire field of expertise. Once they think of innovative ideas, they immediately turn them into reality and show how to convert them into success.
What is an example of a thought leader?
Determined
Thought leaders are dedicated to their profession and always respond to their team with the most up-to-date knowledge and resources. They are always interested in finding value in what they are doing. They do not stop putting their very best to achieve success.
Fearless
Fear of failure does not prevent true thought leaders from exploring, creating, and facing challenges in enhancing the life of a business. Thought leaders are passionate about their vision and always embrace insight from whom they work.
Flexibility
A thought leader demonstrates flexibility by understanding the consumer's concern and making adaptations that simplify consumption. They can cope and deal with the changes in competition in the industry.
Thoughtfulness
Thought leadership is being aware of their market and providing products or services that meet their needs. Aside from listening to their consumers, they also listen to the people behind a successful company. They let the people involved speak their insights, concerns, and other subject matter about the business to strengthen the working relationship in the company.
Humility
Thought leadership is the capability to understand that there is always more to learn and listen to other industry experts or executives to expand expertise. Thought leaders do not make the mistake of assuming they know everything. With that, they ask for the help of people they work with, support each other and share information to enhance the process of the enterprise.
Has original thought
Traditional thinking does not restrict a thought leader because they always think outside the box. They continuously think about solving an issue, enhancing business practices, and looking for available solutions.
Have clear vision
Leaders have a clear vision of how things should be and effectively talk with their team about their vision. By doing this, everyone inside the enterprise works with the same goal. Align to that, a thought leader understands how to delegate duties to appropriate people, put ideas into action, and influence great results.
Top 10 Government thought leaders to listen
Brigadier General Christine A. Beeler
Brigadier General Christine A. Beeler is the United States Army's commanding general. The Army Contracting Command (ACC) is based in Huntsville, Alabama, at Redstone Arsenal. The Army Materiel Command's subordinate command, ACC, is made up of a one-star command, six major contracting centers, and eight contracting support brigades.
Brigadier General Beeler graduated from Boston University's Army ROTC program in 1991 and was commissioned as a second lieutenant in the Ordnance Corps.
General Edward M. Daly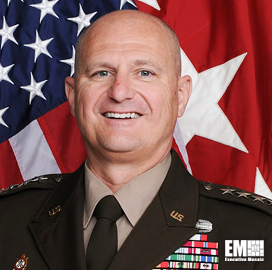 General Edward M. Daly was called in as the United States Army's 20th Commanding General by the Army Materiel Command on July 2, 2020. He oversees one of the Army's major commands in this role, which employs 175,000 military, civilian, and contractor personnel and affects all 50 states as well as more than 150 nations.
Following graduation from the United States Military Academy at West Point in 1987, General Daly was commissioned into the Ordnance Corps as a second lieutenant.
Paul Courtney
On August 15, 2021, Paul Courtney was named Chief Procurement Officer (CPO) of the Department of Homeland Security (DHS). Mr. Courtney is the Senior Procurement Executive at DHS, where he is responsible for the management of the government agency's procurement system, as well as the application of the agency's unique purchase policies, laws, and standards.
Mr. Courtney began his contracting career as a contract specialist trainee with the Federal Bureau of Prisons (BOP) of the Department of Justice (DOJ). He had positions of increasing importance at the BOP, including directing the contracting offices in charge of a multibillion-dollar construction program and a multibillion-dollar private prison program.
Jose Padin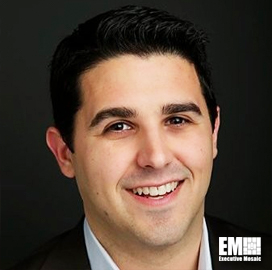 Jose M. Padin is Zscaler's Director of Sales Engineering for the US Public Sector. Jose works strategically with government customers to identify solutions to their most pressing IT issues, such as security and compliance, digital transformation, and cloud migration.
Jose designs and shares Zscaler's technology vision for the US public sector in his role as SE Director. He and his team of engineers engage with government agencies to assist them understand how Zscaler technology may help them achieve their objectives, both now and in the future.
Richard A. Clarke
The Middle East Institute's Board of Governors is chaired by Richard A. Clarke. Mr. Clarke spent thirty years working for the Pentagon, the State Department, and the White House National Security Council in the US government's national security departments.
Since leaving government, he has spent five years teaching at Harvard's Kennedy School of Government, nine years as an on-air consultant for ABC News, and a decade as the CEO of Good Harbor Consulting. He is the author of a lot of books and novels, including Pinnacle Event (St. Martin's Press, 2015) and Against All Enemies: Inside America's War on Terror, which was a New York Times #1 bestseller.
Laura DeSimone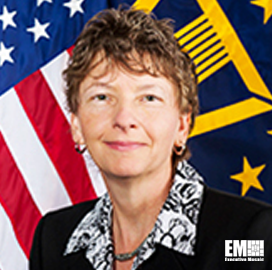 Ms. Laura M. DeSimone is the Executive Director of the Missile Defense Agency (MDA), which is part of the Department of Defense's Office of the Secretary of Defense. She is the senior civilian adviser to the MDA Director on all operational and management activities issues for MDA's $9B+ per year portfolio.
Ms. DeSimone provides oversight, leadership, direction, and guidance to ensure the effective organization and integration of all programs and functions required to develop, test, and sustain an effective Missile Defense program. She also serves as a critical interface to the Office of the Secretary of Defense, the Services, and Congress.
Derek Tournear
Dr. Derek Tournear, the Director of the Office of the Under Secretary of Defense for Research and Engineering's Development Agency. To realize the DoD space goal while decreasing overlap and inefficiency, SDA unifies and integrates space capabilities development and deployment across the department.
He was previously the Assistant Director for Space, where he was in charge of designing research and technical plan to address potential gaps in the Department of Defense's space infrastructure. Dr. Tournear has worked in the industry, most notably as the Director of Research & Development for Harris Space & Intelligence (SIS).
Michael Brown
Michael Brown is the Director of the US Department of Defense's Defense Innovation Unit (DIU). DIU, which was founded in 2015, provides the military with cutting-edge commercial capabilities faster and more cost-effectively than traditional defense acquisition techniques.
Michael formerly worked at the Department of Defense as a White House Presidential Innovation Fellow for two years (2016-2018). He was a co-founder of a Pentagon study on China's role in the US venture ecosystem, which was instrumental in the passage of the Foreign Investment Risk Review Modernization Act (FIRRMA). FIRRMA was passed into law in August 2018 and gave the Committee on Foreign Investment in the United States (CFIUS) a new authority.
John "Chris" Inglis
Mr. Inglis serves as the National Security Agency's main operating officer as the Deputy Director and senior civilian executive. He is responsible for advising and directing the government agency's plans, operations, and policy.
Mr. Inglis started his career at the National Security Agency (NSA) as a computer scientist in the National Computer Security Center. His NSA responsibilities include work in information assurance, policy, time-critical operations, and signal intelligence.
David Spirk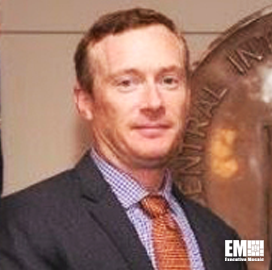 On June 22, 2020, David Spirk was named Chief Data Officer (CDO) within the Office of the Chief Information Officer. David is in charge of improving data management across the Department of Defense and speeding up the transition to a data-centric culture.
Additionally, he oversees vital enablers, including the data governance process, data standards and policies, and the promotion of data understanding across the DoD workforce. David also oversees the implementation of a new DoD Data Strategy.
How do you connect with thought leaders?
In the midst of technology and ongoing digital transformation connecting with thought leaders went easier and convenient. You can connect and even exchanges messages with your ideal thought leader through social media platforms.
By being active on these platforms, you might get an opportunity to see the upcoming events that these people would attend. However, make sure that you create a professional social media profile. Keeping your professional and individual social media accounts to avoid unnecessarily mixing up usage is also advisable.
Read these related articles to know how to connect with thought leaders effectively:
Executive Networking to Build Relationships in GovCon
Networking Online: Building Business Relationships On the Net
How to Get Government Contracts and Partners in GovCon