Another fiscal year had passed, and many small business government contractors could procure their products and services successfully. While others are selling to the federal government, other large and small businesses are still hoping to win government contracts.
The U.S government announces and releases its available contracting opportunities in many different ways. Some are just by posting, direct contact with the trusted federal contractors, or stating it during events.
Speaking of events, there are upcoming events for federal government contracting in 2022 that you and your business surely do not want to miss. So, make sure you read along to get an overview of them.
What are the top government contracting events for 2022?
January 13, 2022 | 9:00 AM EST
Online | ON24
The Department of Defense continues to progress digital transformation with programs like the Joint Warfighter Cloud Capability and Cybersecurity Maturity Model Certification. In the changing defense landscape, DoD departments attempt to modernize acquisition, engineering, data sharing, and cybersecurity.
When you join this event, you will benefit from hearing the defense department and industry executives speak on how modernization initiatives to shape strategies, approaches, and operations throughout the DoD agencies and their private sector partners.
January 19, 2022 | 9:00 AM Eastern Standard Time Zone
Online | ON24
The Department of Defense (DoD) has recognized that the military can dominate the space domain and has significant resources for space technology acquisition to preserve the space superiority of the country.
Industry thought leaders would discuss space acquisition goals and acquisition reform and modernization at the event.
According to the host – GovCon Wire, Brig. Gen. Steve Whitney will be the keynote speaker, speaking on the significance of integrated space architecture and the importance of synchronization and integration for space capabilities.
January 19, 2022 | 8:00 AM to 1:30 PM Eastern Time Zone
Online | 703-226-7007
With technology's constant evolution and innovation, the government market adopts and applies it to stay current with industry practices. As a result, the federal government upgrades the defense arms' technological needs to remain competitive and maintain the defense capabilities of the country.
The Potomac officers club hosts the 8th annual defense research and development conference. Industry officials will discuss the Department of Defense's current innovation priorities, technological developments, and general strategy for staying ahead of the growing defense sector.
January 27, 2022 | 8:00Am to 12:30 PM Eastern
Online | 703-226-7007
During the Covid-19 pandemic, where almost every person is at home, everyone is forced to use online transactions to pay bills, buy their needs, and many more functions. With so much demand for online functions, the usage of digital currencies has suddenly been obtained.
In 2009, the world's first decentralized cryptocurrency, namely Bitcoin, was established. Since then, digital currencies have grown in numbers and have transformed wealth storage and financial systems worldwide.
Now, digital currency users have over 300 million users worldwide, representing a new threat to national security, primarily since they operate under blockchain technology that does not require a central authority.
With all that being said, the Potomac officers club – a premium membership program for top-level GovCon executives sets a conference that is open to interested individuals.
The event is expected to bring together notable federal contractors and industry executives to address the implications, risks, problems, and possibilities digital currencies have for the US economy and state security.
February 16, 2022 | 8:00am – 1:00pm Eastern Time Zone
Venue to be announced
Federal officials are collaborating across the defense and homeland security sectors to computationally increase the skills of service employees and warfighters in the field, promote unmanned vehicle research, and give additional advantages to the commercial market and civilians through AI-enhanced government services.
Don't forget to register to know more about the notable executive leaders within the GovCon Sector as they discuss all the critical AI advancements achieved over the past year and cutting-edge development strategies for 2022 and beyond.
March 09, 2022 | 9:00 AM EST
Online| ON 24
The Air Force is implementing an agile enterprise to improve data interoperability and deploy cybersecurity solutions quickly. Additionally, the service branch is leveraging advanced technologies to strengthen its workforces, update legacy infrastructure and address global pacing challenges in the modern battlefield.
GovCon Wire's 2nd annual air force: IT plans and priorities conference aims to hear from the public and private sector executives as they discuss the Air Force's strategic priorities, cutting-edge technologies, and creative initiatives.
February 15, 2022 | 9:00AM EST
Online | ON24
The United States Space Force and private sector organizations are examining how to support a viable industrial base in the space domain through dual-use technology with military and commercial utility as global competition escalates.
The DoD and other interested agencies are looking to leverage AI/ML and commercial geospatial intelligence resources, including satellite clusters equipped with advanced sensors and technology, to provide today's warfighters with rapid, accurate, and actionable intelligence, surveillance and reconnaissance data.
Join ExecutiveBiz Events for the platform's Dual-Use Technology in Space Defense Forum to hear government and industry leaders discuss the evolving challenges and potential opportunities surrounding the development and integration of dual-use technologies in space defense and state security missions.
Where to find the latest and upcoming events?
There are different platforms where you can find conference information about federal government contracting. Here are some online venues where you may sign up to be notified about a new conference.
GovCon Wire
GovCon Wire is the leading source of breaking business news for the federal contracting industry, reporting on the most critical government contracts awards, top-level CEO changes, M&A transactions, and financial results of the sector's most prominent participants.
GovCon Wire is always up to current on the latest government market news and is updated in real-time as it happens.
Potomac Officers Club
The Potomac Officers Club is a group of federal contracting executives. It hosted several annual conferences focus on emerging trends and opportunities in the defense, artificial intelligence, intelligence, cybersecurity, and homeland security industries.
Executive Mosaic owns and operates POC, which regularly publishes news about the government contracting industry and its various sorts of business.
Executive Business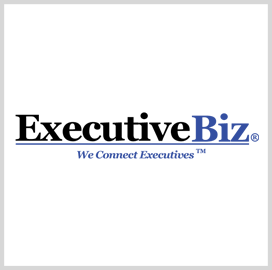 ExecutiveBiz tracks the government contracting industry's executive-level business activities.
ExecutiveBiz remains on top of what's impacting the sector and how GovCon executives are positioning their businesses to win the government business of tomorrow through executive interviews, policy spotlights, and news items on corporate activity.
ExecutiveBiz helps construct a holistic image of the government contracting industry by publishing medium-sized business news and critical state and overseas contracting activities, keeping with Executive Mosaic's commitment to covering all basics and aspects of GovCon.
ExecutiveBiz can help your company or small business with any business activity influencing contracting operations and success.